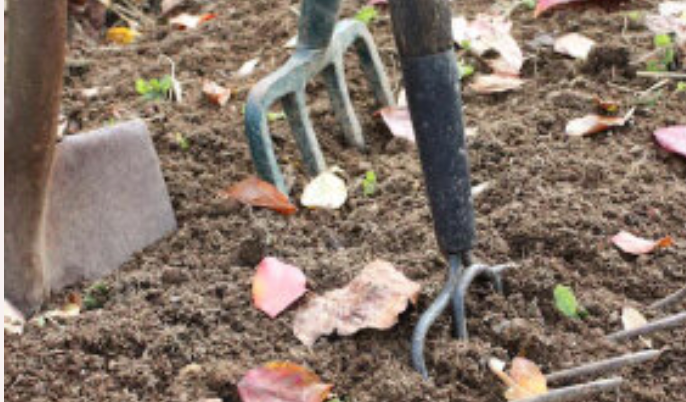 A LITTLE CINDERITE IN THE FALL GOES A LONG WAY!
Best to Scatter, Till or Spread Cinderite in the fall for better soil biology in the spring.
At this time of year, Mother Nature is busy amending soils. The leaves of deciduous plants and the needles of many pines fall onto the ground where they will begin breaking down and enriching the soil. When farmers and gardeners have areas where such leaves can be left in place, they can leave the fertilizing and soil amendment to these natural processes.
 In most yards and gardens, however, we clear the leaves and other plant debris, removing them during our fall cleanup. When this happens, our lawns and flowerbeds can benefit from the addition of organic matter. The fall is a great time to apply such amendments like Cinderite to the landscape.
Cinderite Para -Blend is available online:
HERE (Use FALL10 at checkout for 10% off)
Cinderite can be placed over the surface of lawns and gardens to organically remineralize the soil. Here are a few examples of how Cinderite can be used:
Scatter it with a shovel over turf grass, applying slightly heavier amounts on bare areas.

Till a 5-1 ratio of soil to Cinderite in your soil beds for more nutrient balance and absorption.

Spread approx. 1/4" to 1/2' inch on the surface of the soil around established perennials and shrubs. This can be put right over the remains of last spring's Cinderite application layer. 

Now let the soil biology begin!
 Why is it important to periodically add Cinderite or other organics to our landscapes? Because nature has designed this system that keeps the soil and the plants growing healthy, organically.
The Cinderite you spread this fall will support the soil biology (beneficial bacteria and fungi), and help hold moisture near your plant's roots, and supply nutrients for the growing season ahead.
Grow it Right...With Cinderite…